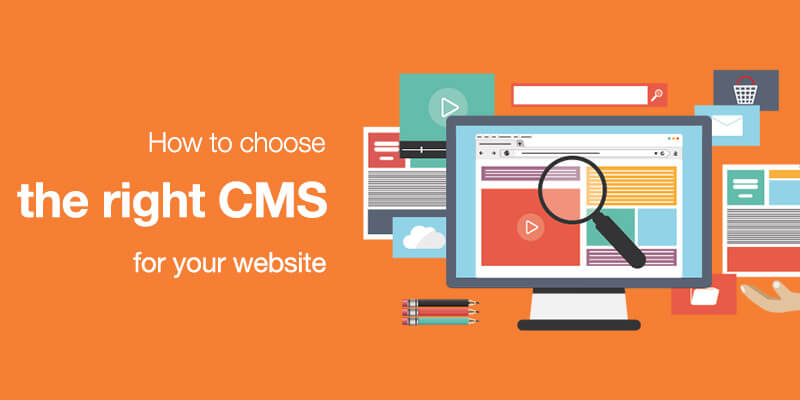 Everyone needs to support great content, and the need for a powerful and cost-effective CMS platform is not limited to a few special industries. To stay competitive, today's organizations must select a CMS with the future in mind.
1. Start with the End (Use) in Mind
In today's market you can throw a stone and hit a content management system (CMS). The options are robust, technical and can be overwhelming if you're not sure how to begin or what you are looking for. So before you start typing into Google '2016 best content management systems,' stop and ask yourself, "What does my website need to do?"
This analysis is incredibly important as it defines the features and abilities your CMS should contain. This will help to reduce the number of contenders and ensure you're only looking at Content Management Systems that meet your website's needs.
Here are some of the most popular CMS features to put on your consideration check list:
Ability to manage pages easily
Ability to add content with ease
A graphical slide show (for presentation on your home page or sub-pages)
A Blog feature
A Calendar/Events function
Social Media connection points to your social profiles
Social Media Sharing Features
Document storage and management
E-commerce and shopping cart functionality
SEO Friendly
Secure
Scalable
Customizable
Mobile friendly, supports responsive web page presentation across all screen sizes
2. Budget
It goes without saying that budget is one of the primary considerations when buying any product or service. The cost of developing your website could be huge in the initial stage. Hence you need to be aware of expenditures such as the licensing fee, documentation charge, recurring costs like upgradation, integration of new tools and plug-ins, scalability and the list is endless.
3. Purpose
Why are you building this website?
What do you expect from the end product?
Are you selling tangible products or intangible services?
Who is your target audience?
Do you want to generate leads or convert them into sales?
There are so many questions that you need to ask yourself and clearly state the purpose behind creating a website. If you are an e-commerce website, you will need logistics, inventory, and CRM and payment gateway on top of the regular features. These should ensure greater security since you shall be dealing with sensitive information. Similarly, if you are an educational institute or a publication house, you need a document management tool, image sorting tool and a lighter version for fast loading for which an open source CMS like Joomla or Drupal is a great choice.
4. Team
If you are an enterprise with a strong IT team to support you and you need constant updates and upgrades on your websites. Dedicated team of CMS experts can easily assist when it comes to visuals, aesthetics and usability.
5. Security features
Security is a top priority for any organization dealing with content and sensitive information like company data and consumer profiles. It does not matter how big or small your organization is and what CMS you use to create your website, there are a few security needs that are to be kept into consideration. Be it an open source CMS or a commercial CMS, they understand the importance of providing security to you and your organization as their clients. Popular open source CMS like WordPress have basic security built into the system itself and restricts direct access to individual files and configuration files and creates a secure layer. Of course, these by itself are not enough to create a strong, non-hackable security layer and you would require a set of 3rd party plug-ins that do that for you. The internet is a vulnerable place. Security should be treated as the prime parameter as we all understand and acknowledge the importance of securing things we own in terms of data and content.
6. Maintenance
The degree of dependency on your IT team for support and upgrades of your plug-ins, integrated tools as well as the aesthetics of the website, is a vital determinant of the type of CMS that you may require. With an open source CMS, your in-house IT team and the marketing team together are adept to maintain the regular updates for the company's websites. Commercial CMS are more complicated and the codes are upgraded only by the support team developing it. Whether you choose to outsource this function or spend on hiring a specialized team to look after the maintenance and support, depends largely on the complexity of your business.