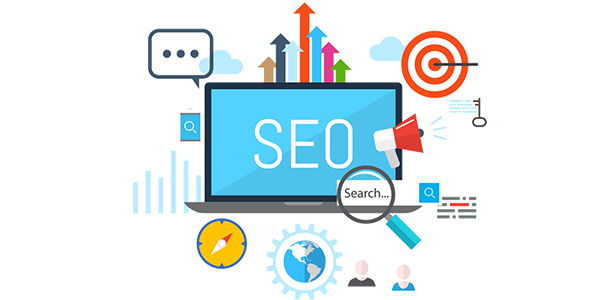 It's time to take our annual look at what's ahead for SEO professionals in 2019.
1. Understand Your Audience & User Intent
Does your audience prefer text? Images? Video? Audio.
Knowing this will all be more important than ever in 2019, according to our experts.
"You need to understand what someone is expecting to find when they query a word or phrase and you need to give them the answer in the simplest way possible," said Mindy Weinstein CEO of Market Mindshift.
"Even if your website content is perfectly written and optimized, if it's done for a wrong audience, it won't grow the business," Hunt said.
The time is now to stop matching keyword phrases and start making sure that your content comprehensively answers questions your audience is asking via search, said Jeremy Knauff, CEO of Spartan Media.
"Ideally, we should take our content a step further by anticipating and answering follow-up questions they may have once they receive the answer to their initial query," Knauff said.
2. Go Beyond Google Search
Could Amazon and Apple cut into Google's search dominance? Eli Schwartz, director of SEO and growth for SurveyMonkey, believes so.
"If potential customers are searching for apps, you need to rank in app stores. If they are searching for podcasts or videos, you need to rank where people search for those things," Krum said. "Strong brands are becoming multi-faceted, ranking more than just websites. Strong SEOs need to do the same thing."
Ultimately, this all requires the best content on the fastest platforms geared to meet the users wherever they're coming from, according to Keith Goode, IBM's senior SEO strategist, security intelligence.
"The entire search experience is our domain of expertise and control, and our goal isn't to just drive traffic," Goode said. "It's to ensure that we've optimized that search experience, whether web-based or app-based or [insert the next big technology]-based, to create the most efficient and engaging intersection of the user's needs and the site's offerings possible."
3. Create Exceptional Content
Google algorithm updates in 2018 revealed that Google is intensifying its focus on evaluating content quality and at the depth and breadth of a website's content, said Eric Enge, general manager of Perficient Digital.
What you need to do is create content that solves a problem – content that moves, motivates, and connects with people, said Matt Siltala, president of Avalaunch Media.
"Content strategy in SEO is not just about answering a query and getting users to the page. It must also use language to engage the user and guide the user to the next action," Walsh said. "There are still far too few pages doing this well. More use of content maps and experience maps would help this."
4.Invest in Technical SEO
Websites continue to grow in complexity every year, making technical SEO a major area of investment in 2019 and beyond.
Some key areas of focus on the technical side of SEO will be:
Speed: "Sites will finally start to become simpler and faster as SEOs discover that Google is rewarding sites more than once thought for [first meaningful paint] speed," according to Jon Henshaw, founder of Coywolf Marketing and senior SEO analyst at CBS Interactive.
JavaScript: "A new year means that even more of the websites you encounter will be heavily JavaScript driven (likely one of the big frameworks, such as React, Vue.js, and Angular). That means it's time to familiarize yourself with at least a little JavaScript, and how the major search engines play best with JavaScript-driven websites," said Paul Shapiro, director of strategy and innovation for Catalyst.
Progressive Web Apps (PWAs): "For 2019, you should start thinking about how your website could live on as a PWA in the future. How can your PWA become a keepable experience your users would like to put on their home screen?" Tandler said.
5.Optimize for Featured Snippets & Other Google SERP Features
In addition to optimizing for your own website, you must also optimize for the Google search experience in 2019.
"Answer boxes, recipes, the knowledge graph, carousels, and who-knows-what-else will take an even bigger bite out of organic traffic," said Ian Lurie, CEO and founder of Portent. "That makes SEO even more important, because exposure is as much about visibility in the SERPs as it is about clicks."
That means optimizing for featured snippets (a.k.a., position zero) and other Google search features will continue to be an important trend – and more important than ever – in 2019.
"We have been able to achieve many answer boxes for our own site and client websites," said Jim Bader, senior director of SEO at Vertical Measures. "Every time this happens, it results in a significant spike in organic traffic."
Source:
Author: Danny Goodwin
Website: searchenginejournal.com