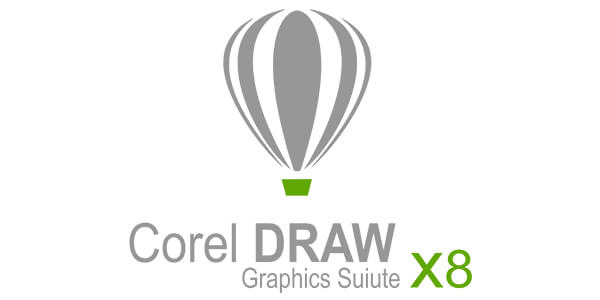 CorelDRAW 2018 was released this week and is available for immediate download. Below is the press release provided by Corel in its entirety along with a video overview. Links are provided to visit the main CorelDRAW product page where you can download a free trial, purchase a perpetual license (and upgrades) or purchase a subscription. Note that links are affiliate links for which I'll earn a small commission if you use them to purchase.
I do not currently hands-on experience so I can't yet offer my opinion of CorelDRAW 2018. Once I've had time to give it a try, I'll report back with my findings.
"No matter your industry or background, everyone working with graphics has the same essential wish list. How can I design without boundaries, deliver a final product that will make an impact, and of course, do it all on deadline?" said John Falsetto, Senior Director of Products, CorelDRAW and Productivity. "For our 2018 version, we worked closely with the CorelDRAW community to find this ideal balance of possibility and practicality. The new Symmetry mode brings a sense of fun and wonder, enabling you to experiment and draw spectacular images in minutes; while a simpler and smarter approach to design fundamentals, like working with nodes and images, ensures every project is completed on time and on budget. The end result is a powerful suite that supports your workflow from inspiration to flawless output."
Empower your creativity and even deliver new looks that may have previously seemed too challenging to achieve.
NEW! Symmetry drawing mode: Create a range of symmetrical designs, from simple drawings to stunning mandalas and impressive kaleidoscopic effects, in real time. Design highly complex graphics with a tool that automates what could typically be a prohibitively time-consuming workflow.
NEW! Add Perspective effect: Quickly create the illusion of distance and depth by applying perspective to bitmaps, vector objects, or both directly in the drawing window. Ideal for making mock-ups and proposals to showcase your artwork in real-world scenarios.
Take advantage of innovations designed for the latest tech and the way you want to work.
ENHANCED! LiveSketch™ tool: Sketch and design on the fly! LiveSketch is a revolutionary drawing tool based on the power of artificial intelligence. Now with enhanced precision, draw as naturally on a computer as with pen and paper.
ENHANCED! Pen & Stylus device support: When working with a pen and tablet, now use pressure to vary the size of the eraser nib; link the tilt and bearing to flatness and rotation; and flip the stylus or pen to activate the Eraser tool. CorelDRAW Graphics Suite 2018 also offers state-of-the-art support for Microsoft Surface Dial.
NEW! Publish to WordPress: Send your work directly to a WordPress media library. Convert objects or an entire project to a JPEG, GIF, or PNG file and then upload to a WordPress account.
NEW! Project Timer: Keep organized, bill clients, and gain time management insight with an accurate, non-intrusive way to track project time.
Classicus Infotech offers CorelDraw Graphics Training in Ahmedabad with expert designers.
Source:
Author: Foster D. Coburn
Website: graphics-unleashed.com